For the second time, cats are taking over the event spot on the blog. Search your archives, tackle your photo editing program, let the humorous pictures over our writer condition invade the internet.
Here's my contribution :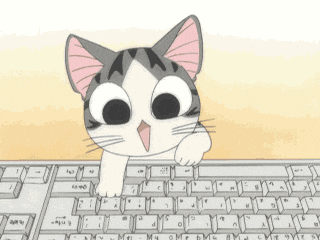 I haz an idea for my plot !!!
Quick reminder of the rules :
Post a picture or a gif of a cat on you blog.
The cat should appear :
– to be writing with a computer or with a pen and a notepad OR
– to be preventing someone from writing OR
– have a written meme over/under it writing/writers related.
Don't forget  to mention the event in your post, add a Writing Cats tag and insert a ping back to this post so other can participate too.
The aim is to spark fun all around. If you're looking for inspiration, just take a look at the writing cats I have already posted on the blog.
The deadline for contributing is Thursday evening CET.
I'll do a round up presentation of everybody's contribution on  Friday.